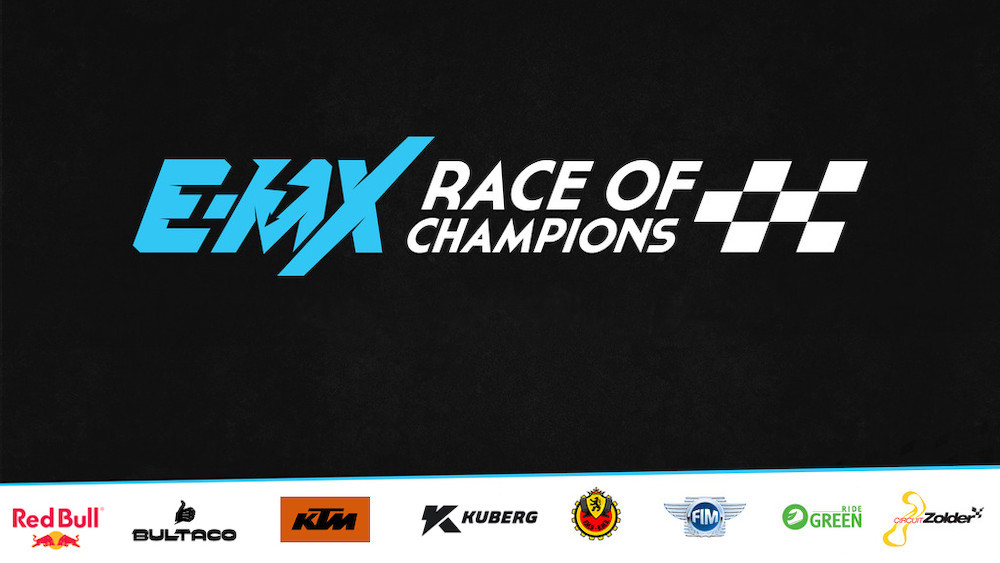 E-MX Race of Champions grootser dan ooit!
Dinsdag 31 mei 2016 — Voor de vierde keer vindt op dinsdag 14 juni de E-MX Race of Champions plaats op Circuit Zolder. Met maar liefst vier verschillende wedstrijden is dit totaalspektakel ondertussen uitgegroeid tot 's werelds belangrijkste evenement voor elektrische off-road motoren. De toegang blijft echter gratis!
Het kloppend hart van deze unieke motorsportwedstrijd is nog steeds de E-MX Race of Champions zelf. Lokale helden en GP rijders strijden op identieke KTM Freeride-E motoren om de titel van E-MX champion.
We houden nog even de spanning er in wat betreft de deelnemers van de editie 2016 maar met namen als Stefan Everts, Valentin Guillod en Pauls Jonass is het duidelijk dat deze race hoog staat aangeschreven bij de MX-toppers!

Eén tegen één over een spectaculaire off-road strook met verschillende obstakels zoals whoops, tafelbergen en dubbels, dat is de Straight forward and back. De rijders starten met twee, en rijden volgens een tornooiformule. Wie na een sprint van 100 meter héén en weer als eerste over de meet komt, wint. MX liefhebbers weten ondertussen hoe spannend en spectaculair dit soort races is!

Niet alleen de motorcrossers zijn van de partij op dinsdag 14 juni. In de Moto-Bike Cyclocrossrace nemen bekende veldrijders het tegen elkaar op! De gloednieuwe Bultaco Brinco wordt voor de gelegenheid hun strijdros. Deze machine is geen motor, noch fiets maar wel 100% fun! Je kan trappen én gas geven. Benieuwd wie hier aan het langste eind trekt!

Ook de sterren van morgen komen aan bod. Acht jonge motorcross zullen op de Elektrische Kuberg crossmotoren de E-Race of future champions beslechten. Onder de deelnemers jonge wolven die al uitstekend met het gashendel overweg kunnen zoals Liam Everts (jawel, zoon van motorcross legende Stefan Everts), Yoran Moens, Sacha en Lucas Coenen.

Ondertussen bijpraten met je vrienden, genieten van een hapje of een drankje met de fijne beats van de Red Bull DJ op de achtergrond. Je zal je geen moment vervelen op de E-MX Race of Champions!

Praktisch
Inkom: gratis, ook parking is gratis
Waar: Circuit Zolder, MX Circuit Zolder (paddock 1)
Wanneer: dinsdag 14 juni 2016
Adres: Terlamen 30, 3550 Heusden-Zolder
Timing: E-MX Race of Champions
17u00 Vrije trainingen
18u30 Kwalificaties E-MX race of Champions
19u00 Kwalificatie Straight Forward… and Back
20u00 E-Race of Future Champions
20u20 Moto-Bike Cyclocross race
20u35 Finale Straight Forward… and Back
20u50 Finale E-MX race of Champions + Podium
Vierde E-MX Race of Champions teaser movie