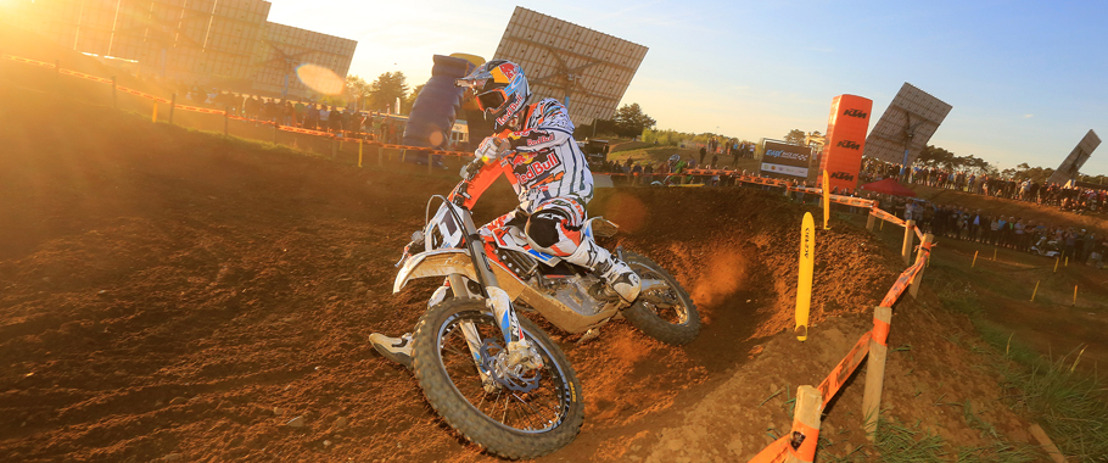 EMX Race of Champions Aftermovie released!
Wednesday, April 22, 2015 — Well, the day is finally here! EMX Race of Champions have just released the Aftermovie for the 2015 race. This year's edition showcased more star riders, more manufacturers and a bigger show! For everyone who wasn't able to attend this laidback clip does an amazing job of remembering a very cool and exciting day of fun and racing.
On April 21st a bumper crowd of over 2.500 came to Circuit Zolder to witness close racing in a relaxed atmosphere. Red Bull KTM's Pauls Jonass grabbed the EMX title but that was just one of the highlights. With 32 riders from 10 countries the competition was intense and spectacular. Among those riders many high-calibre guys like living legends Stefan Everts and Joël Smets, Dean Ferris, Ken De Dycker, Aleksander Tonkov, Jorge Prado, Conrad Mewse and many more.
Another highlight was the electric motocross backflip by Gilles Dejong. Or was it the exciting battle int he Tacita 1 Vs. 1 challenge? Anyway the EMX Race of Champions is one of the most acclaimed electric motorcycle events in the world and if you see the Aftermovie you can't help but wanting to ride or attend next year! Check out the official Aftermovie below and help us spread the news. A written event recap can be found here.

Copyright-free archive images
Credit for all images: 'CDS'. 
These images are available free of charge to download for editorial or private use. Not for commercial, merchandising or advertising use without prior written permission from peetermansstefan@icloud.com

Members of the media can contact us a the same address with specific photo requests.