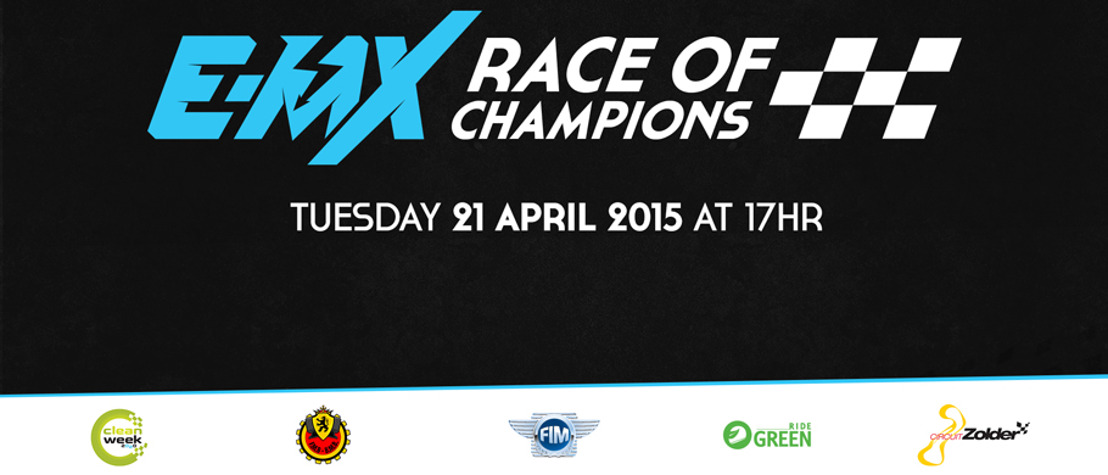 First names E-MX Race Of Champions announced!
E-MX Race Of Champions 2015 teaser video launched
Monday, March 30, 2015 — Already in its third year running the E-MX Race of Champions is set to be one of the highlights of the annual Clean Week organized by Belgium's Circuit Zolder. The sound of barking engines, or better the lack therof, makes this race on the 21st of April quite different. But this free, worldclass showcase for sustainable motorsport is offbeat in many ways. Motocross legends such as Stefan Everts and Joël Smets go head-to-head with current MXGP stars (Pauls Jonass and Ken De Dycker for example) and the stars of tomorrow!


Less than three weeks before the event the organizers have released the first bunch of riders to take part in the 2015 E-MX Race of Champions. The entry list looks already pretty impressive but more names are expected soon!
Are confirmed so far:
- Stefan Everts (BEL), ten-time motocross world champion and winner of the E-MX Race of Champions 2013
- Joël Smets (BEL, five-time motocross world champion
- Eric Geboers (BEL), four-time motocross world champion
- Pauls Jonass (LAT), multiple junior world champion, currently third in the MX2 World Championship and the sensation of the 2015 season
- Ken De Dycker (BEL), MXoN winner, multiple GP winner, Belgian champion
Young guns: Jorge Prado (SPA), Jago Geerts (BEL) and Conrad Mewse (GBR)
Last year Switzerland's Valentin Guillod was crowned E-MX Champion. No less than 32 riders will be fighting for this year's title in a knockout tournament competition. All of them will be riding on the same machinery; the revolutionary and spectacular KTM Freeride E. Short, intese sprints of five laps and a BMX-style start with 8 riders behind the start gate make the E-MX Race of Champions one hell of a show! To whip the crowd into a frenzy the Red Bull DJ will be present to provide an andrenalin-pumping soundtrack

But that's not all. Fans at the E-MX Zolder track will be in for a treat as the world-famous FMX4Ever crew peforms an exclusively, electrifying freestyle motocross show. In 2014 FMX4Ever's Gilles Dejong wrote history by backflipping a KTM Freeride E! Who know what the FMX4Ever dudes are up to now?
Training starts at 5pm racing starts at 6pm and the big finale is scheduled for 8pm. While the racing promises to be more exciting than ever, you're also more than welcome to check out the latest electric motorcycles (both road and off-road) on display. Can't make it live? Make sure to follow us on social media or scan your favourite motocross site for pictures or movies.


See you in Zolder!